The Consortium offers 1.200 beds distributed in 3 and 4-star-hotel, farmhouses, bed&breakfast and resorts. 
It offers tailor-made tours, both for individual and for groups focusing its attention especially on the cultural, historic and wine and food assets of the area. 
The province of Gorizia is a borderland, where the landscape merges into history, culture and traditions. You will discover small architectonic jewels, amazing landscapes, the Karst with the trenches still visible, the hills and the vineyards in Collio famous DOC wine appellation area where you will taste typical food and wine, the Isonzo valley where you could practice sport outdoor and the borders with Slovenia.
Land of great historical changes, where the tragic events of the First World War unfolded, it bears still today the traces of the famous "Cold War". But most important of all, Gorizia is a land rich of culture and traditions, expressed through a variety of ethnic groups (Friulian, Slovenian and Austrian), through its tasty cuisine influenced by Mitteleuropean traditions, through its wines, famous all over the world thanks to the work of ancient families of winemakers who made the history of wine in Friuli Venezia Giulia.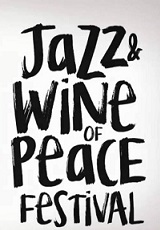 In October, the soundtrack of the Collio will play the big names of international jazz thanks to the nineteenth edition of Jazz & Wine of Peace, the festival that combines the highest quality music, fabulous places and food and wine with five stars.